The Enrichment Programme is an important part of each student's experience at Roots and Shoots. The programme includes weekly extra-curricular activities in Sports, Drama, Music, Yoga and Wellbeing, as well core sessions in Catering, Hospitality, and Job Coaching. We also include other seasonal activities as a special motivation or to cater for particular interests such as Boxing, Climbing and Sailing. 
We strongly encourage our students to take part in as many activities as possible as we believe that a well-rounded education is key to physical, mental and emotional health. Our student-led enrichment activities are designed to build confidence, self-esteem and professional skills.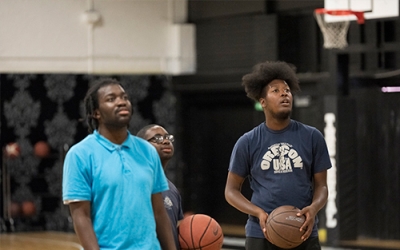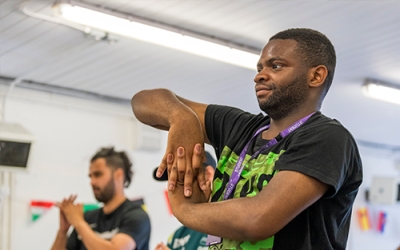 Students attending weekly basketball, weekly Tai Chi and a special trip to a funfair
We collaborate with other organisations and local artists on special creative projects, which have included three show gardens at Chelsea Flower Show with Pennard Plants, a First World War-themed film about young black gardens becoming soldiers filmed at Lambeth Palace, an exhibition of student floristry work in the Garden Museum, and a range of artworks made by students on-site including a large mosaic. These projects allow students to experience working together on a larger scale and collaborating with creative industry professionals, with recognition of high achievement from institutions and press.
Read more about creative projects in History and Heritage