At Roots and Shoots we offer holistic environmental education to schools via the School Links programme, inspiring young people with practical and fun nature-focused activities at our beautiful site with its dedicated horticultural and wildlife gardens. 
In our urban environment, many people, particularly children, do not have access to green space, and have been deprived of precious opportunities to connect with nature. We also offer opportunities for families to interact with nature during our Events and Open Days.
Historically Roots and Shoots provided environmental education to local primary school groups, providing inner-city children with the opportunity to experience nature up-close. In recent years due to the pandemic and an end in funding we sadly had to halt this education.
In summer 2023 we organised several sessions with local schools which were extremely popular and successful, and we are now fundraising to bring environmental education for primary school groups back more permanently with a new purpose-built space in the Wild Garden.
Find out more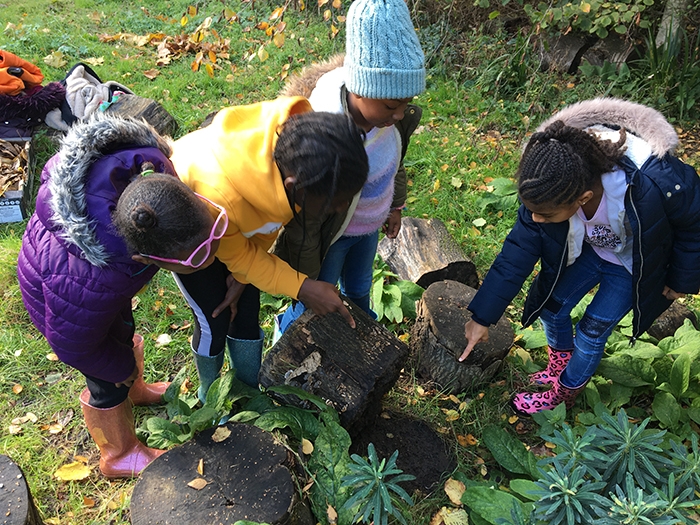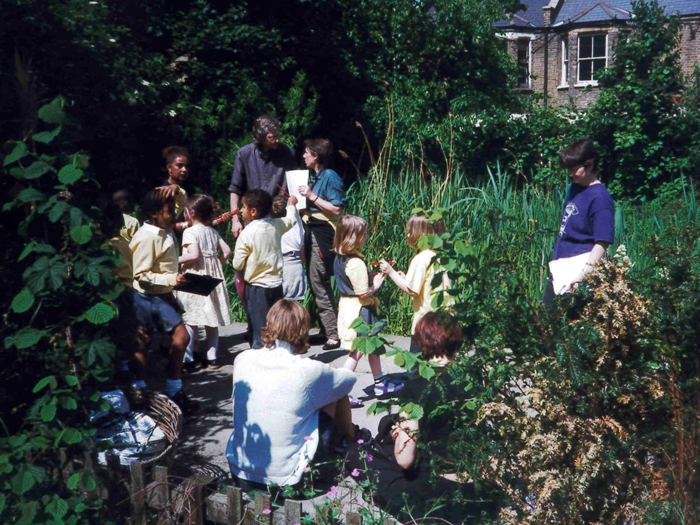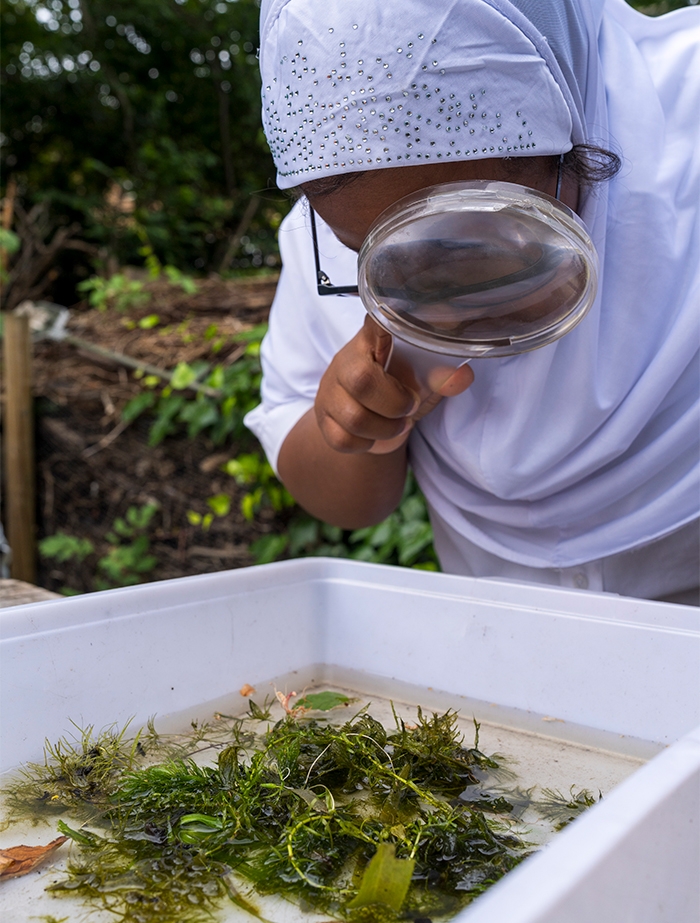 School Links
Groups from local Special Educational Needs and mainstream secondary schools visit Roots and Shoots for weekly sessions in which they get the opportunity to experience the wonder of nature in a familiar urban environment via the School Links Programme.
Learners practise the basics of horticulture through activities such as seed sowing, taking cuttings of plants, caring for seedlings, planting out flowers and bulbs, growing and harvesting vegetables, learning about soil and what a plant needs to grow. 
They also have regular sessions based in the Wildlife Garden where they can observe invertebrates living under logs, amphibians in the pond, make bird feeders and watch for visitors, identify trees and plants, and learn about how flora, fauna and fungi all work together in an ecosystem.
They can also take part in Forest School activities like building a shelter or den, playing nature games, making crafts from natural materials, climbing trees, sawing logs, whittling, basic foraging, and safely making fires for brewing tea, toasting marshmallows, popping popcorn or cooking dishes like chilli. 
All of these activities and experiences feed into one another to give the learners an holistic environmental education that complements science, food tech and the life skills curriculum.