Roots and Shoots graduating students go on to a variety of destinations including paid work, higher level courses, supported training and volunteering. Our Graduate Stories feature a few of our recently-graduated students who are creating a bright future for themselves.
An Interview with Jannell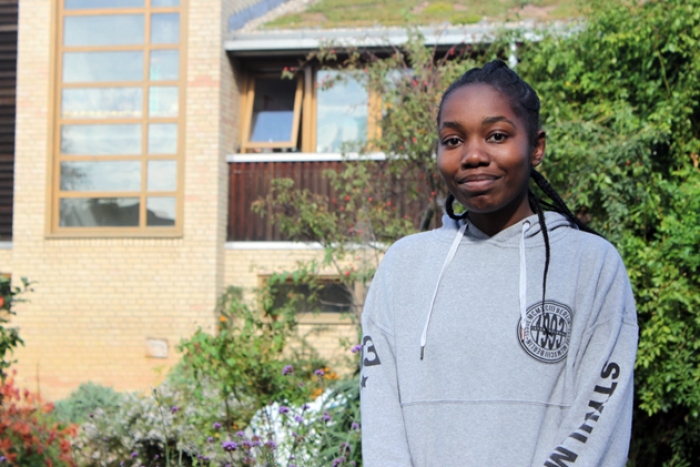 Jannell attended a mainstream Lambeth secondary school where she took part in our School Links Programme. After getting to know Roots and Shoots through these practical and accredited weekly sessions she got into the Study Programme where she focused on Floristry. After gaining her Floristry Level 1 certificate, Jannell joined our Pre-Supported Internship scheme in 2017. Following a year of hard work, she was offered a part-time catering role at a popular Waterloo-based café and now works there full time.
Where did you first hear about Roots and Shoots?
I was 17 when I started at Roots and Shoots full time but I used to do gardening with the School Links programme when I was in secondary school so I knew Roots and Shoots already. I studied Retail then Floristry on the study programme, along with Employability and Functional Skills. I also did music, yoga and sports.
What's the most important thing you learnt at Roots and Shoots?
Flower arranging. And being nice to each other. I gained lots of confidence and tried loads of new things.
You were one of the first Roots and Shoots Supported Interns. Tell us about that experience.
In my final year I joined the Supported Internship programme. You get to do a lot more as an Intern. I worked with the catering team, helped out at events and did admin tasks in the office. I got a lot of responsibility. I also did lots of work experience - at the Travel Café, Sense Charity Shop, Archbishop's Park and Bee Urban. I was really busy!
What's the best thing about Roots and Shoots?
The best thing about Roots and Shoots was the friends I made there. We see each other nearly every weekend. We go on trips together and have visited lots of places in London, walking in the parks, and visiting famous sites.
What are you doing now?
I have been working at Carter's Cafe in Tower Hill for over two years now. We sell coffee and food, as well as plants. I got the job through Roots and Shoots and had help to write my CV and the job coach came to the interview with me. I was nervous about the interview but the manager was really nice. She asked me about other work placements I had done – luckily I had lots to tell her.
What are your plans for the future?
I'd like to work with flowers again, in a floristry shop or have my own floristry business. I want to travel, maybe to Harry Potter World in Florida. I'm also teaching myself how to play the guitar.
Daniel's Story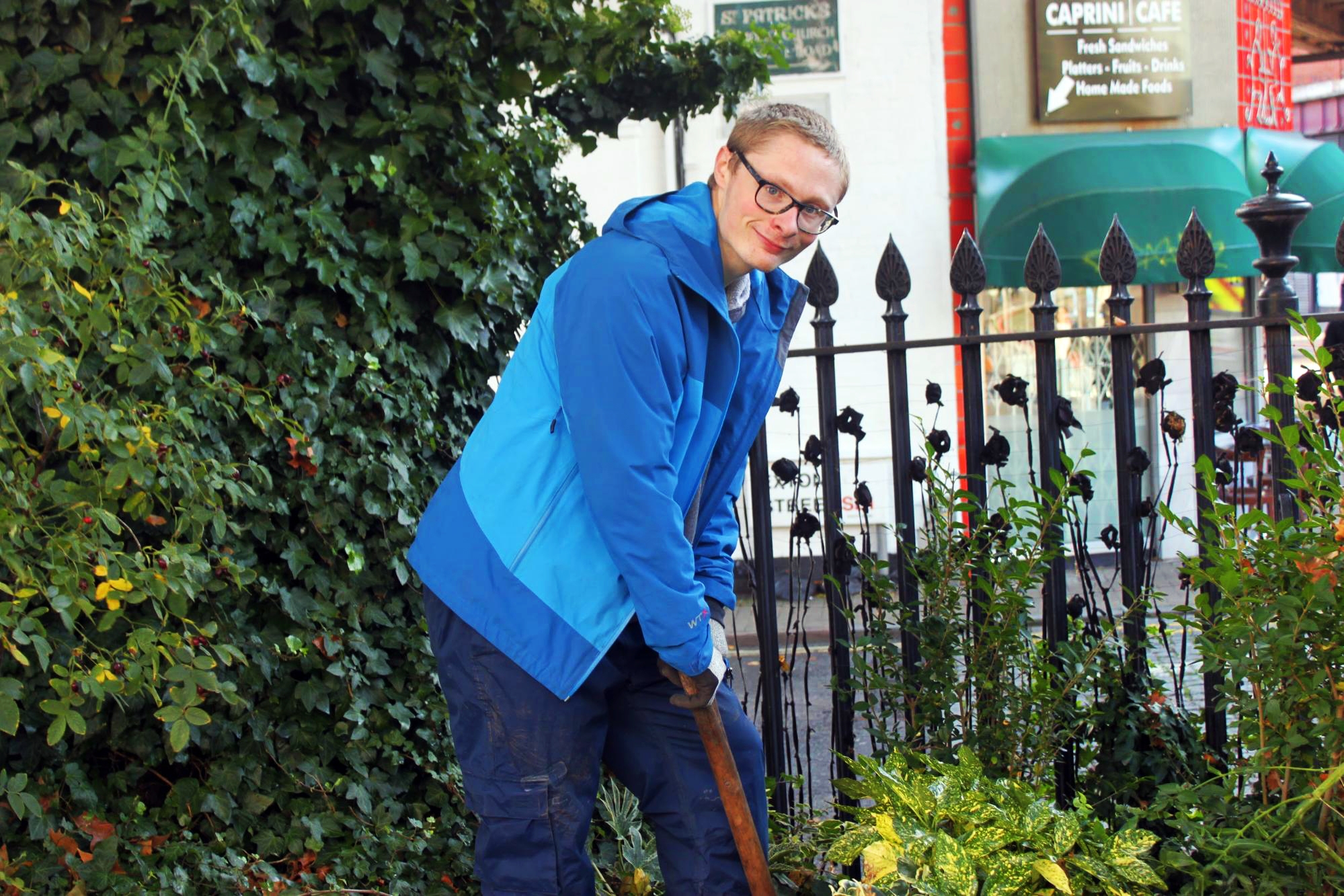 Daniel joined Roots and Shoots in September 2019, enrolling on our Level 1 Horticulture Study Programme. Over two years he developed a wide range of horticulture knowledge and skills, putting them into practice at Roots' unique site and other green spaces across London. After successfully completing his qualification, he stayed on at Roots and Shoots' Pre-Supported Internship programme, focusing on gaining work experience while also studying independently to build up credits toward a Diploma. 
With the support and encouragement of his tutors, the careers team and other staff, and with close engagement with his family, Daniel blossomed during his time with us into a gifted gardener and horticulturist. He received consistently excellent feedback from his work placements - which included Archbishop's Park, St John's Church and Myatt's Fields Park.
Daniel's goal was to enrol on a horticulture apprenticeship, and he worked weekly with a job coach, receiving support with applications for possible next steps and practising for the interviews he secured for several competitive national apprenticeship programmes. While Daniel didn't ultimately enrol on an apprenticeship in 2022, he developed a much more flexible and resilient mindset about career options, and remained positive about his future.
An Interview with Temi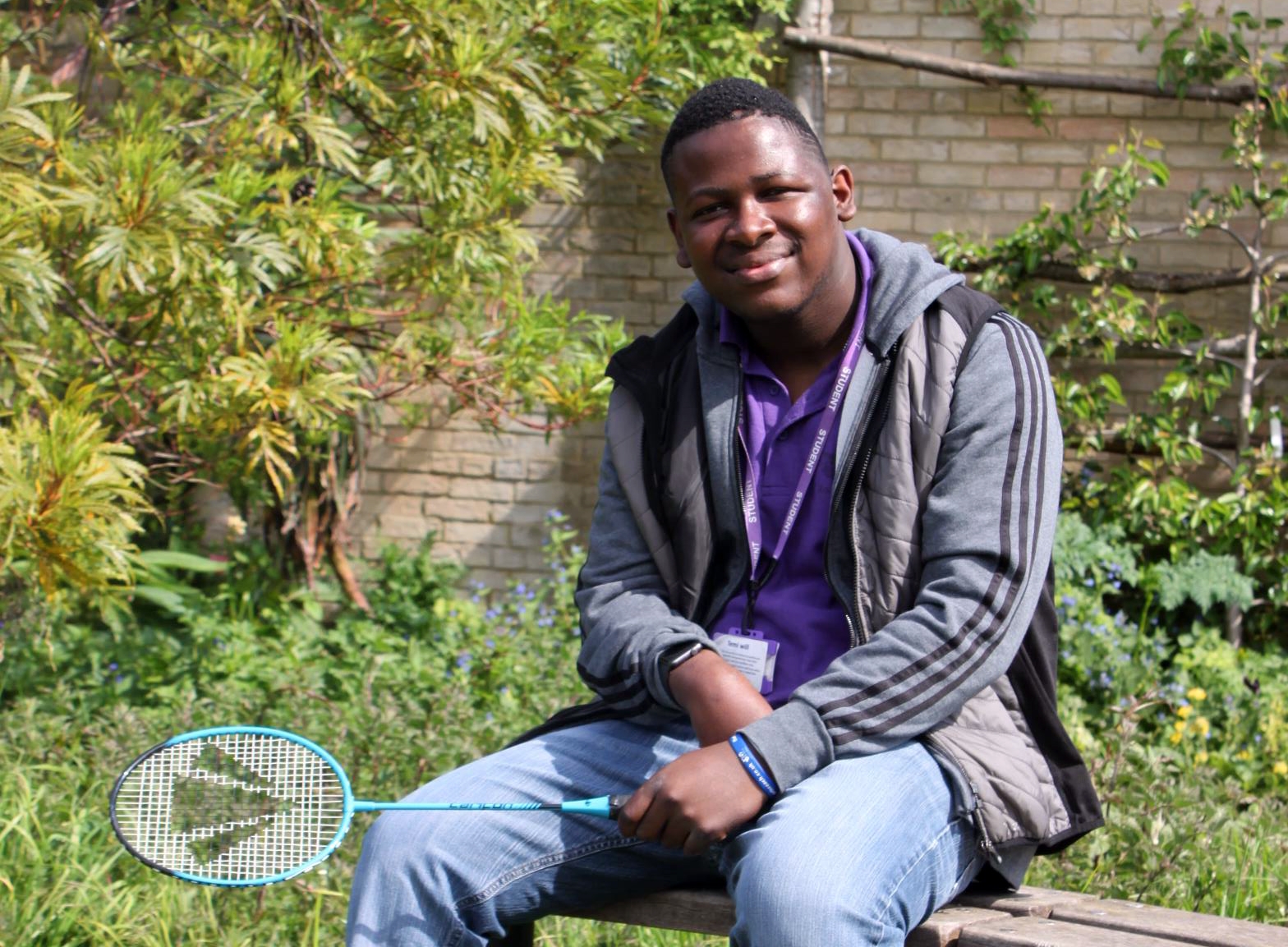 Like many of our students Temi was quiet when he joined Roots and Shoots in 2018, but he was brimming with potential. He began on the Study Programme, where he quickly gained a reputation as an excellent student who was ambitious about his future career goals. A PreSupported Internship with work placements at Pulse Youth Group, Caius House Youth and Club Wandsworth then gave Temi the opportunity to thrive in a range of different settings, to develop his already impressive people skills and to be decisive about his next steps. He is a great ambassador for our young people, and as a graduate has continued the work he began at Roots and Shoots as a paid Assistant Coach with Fit & Fun 4 Everyone and Disability Sports Coaching. Temi now regularly visits Roots and Shoots, helping to teach sports enrichment classes to our current students.
We interviewed Temi just before he graduated from Roots and Shoots.
What did you study at Roots and Shoots? 
I studied Retail, Employability, and Functional Skills. I also did Speech and Language Therapy, Sports – football, hockey, athletics, basketball, as well as Music and Drama, and then joined the Supported Internship programme. 
Tell us about the Supported Internship experience. 
I did a sports internship with Club Wandsworth and DisabilitySports Coaching. I've done coaching courses, safeguarding and first aid. I lead my own activities with a mixed age group every Thursday evening, having planned my sessions beforehand, writing down all the activities and then sharing them through Show and Tell. I help participants with stretches, warm ups and different activities like football and cricket. 
I also work one-to-one with someone with autism, mentoring him to help him to interact with the games, to communicate with other participants and to mix with the group. 
What did you learn on your coaching courses? 
They provide practical training for different sports, for example positions in football, so you can teach your participants. If there is too much information, I've learned how to break it down, using a method called Plan, Do, Review. I give feedback to my participants at the end of a session so they get a say as well. I learned that you have to be patient – they can be disruptive, especially if you're leading the session on your own. That can be tricky. 
What do you like most about coaching sports? 
I like being a team player and helping others to achieve their goals. If anyone wanted to run their own session, I would love to give advice.
What other work experience have you done on the Supported Internship? 
I've done catering at Roots and Shoots – it's very fun and I've learnt lots of new things. I've started cooking at home more for my family. My mum is always asking when I'm going to make some more food! I've also worked in the shop – I've enjoyed learning how to use the coffee machine. I've really enjoyed learning about money and using the till – I've always wanted to improve my money skills. 
What's the most important thing you've learnt at Roots and Shoots? 
I would say being sociable and able to get out and do stuff. I love my friends and the staff. It makes me feel happy to be in college. 
What are you planning to do next? 
I'm hoping to do more sports, and coach younger children and would have to do some more training to do that. I think it's really important to get people involved in sports at a young age.
I want to enjoy myself as much as possible. I am hoping to get more into music – I'd like to DJ and maybe record some songs. I am hoping to gain more independence too. I am a bit nervous and at the same time a bit excited about moving on. 
What advice would you give to future Roots and Shoots students? 
I would say - don't be frightened at all, enjoy every moment and enjoy the experience.