Roots and Shoots would like to extend an enormous thank you to the following organisations and people who have made significant positive contributions to our charity since its beginning.
Funders
Roots and Shoots is currently funded by the following organisations. We thank every one for all of the support given to us, each has made a material improvement in helping us reach our achievements. Thank you also to all of our individual donors, we truly appreciate your support!
Thank you to historical funders who supported us in times of great need:
Individuals
Roots and Shoots would like to thank the following individuals, artists, designers and craftspeople, whose contribution to Roots and Shoots has brought the site to life:
Ian Parker RA, who served as Trustee Chair from 2010 to 2016.

Melanie Fanstone, who served as Trustee Chair from 2008 to 2009.

Phillip Moore,who served as Trustee Chair from 2000 to 2007, and facilitated the essential buying of the Roots and Shoots site land for the long term trust. 

Patrick Dillon, who served as our first Trustee Chair from 1997 to 1999.

Victor Willmott, who served as trustee from 2010 to 2022.

Dr. David Perkins, who was our Environmental Educator from 1999, until his retirement in 2020. David spent his time at Roots developing the wild garden, educating thousands of children on the environment for schools, recording the wildlife on site and organising countless popular community events.

Lindsay Swan, who has kindly volunteered her time to do our PR and other projects for many years.

Tony Danford, landscape designer and gardener who created the original Wildlife Garden design in 1985 which still defines the garden today, and also designed both our Main Gate and Bubble Gate.

Martha Macdonald, an artist and trustee who has made two striking murals with trainees at Roots and Shoots - on the wall by the 'Bubble Gate' and in the form of a totem-pole-signpost by the beech hedge. Several of her ceramic sculptures feature in the Wildlife Garden. 

Kurt Geiger, a dedicated contractor who has maintained and refurbished many parts of the buildings at Roots and Shoots to an incredibly high standard.

Judy Ling Wong CBE, an artist and supporter since 1983 who founded the Black Environmental Network.

Hector Bellamy, a long-term supporter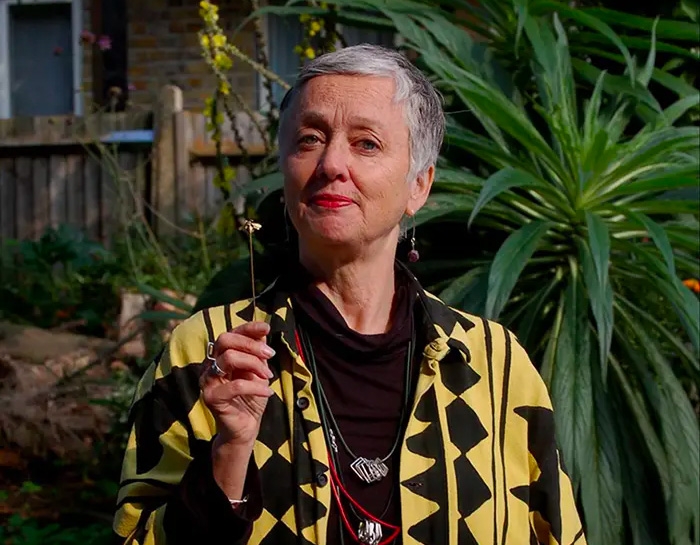 Corrine Edwards
Corrine Edwards was an artist and close friend who often sold her beautiful jewellery and other designs at Root and Shoots events.
A display hive was built in the Wild Garden in 2022 in memory of Corrine, who had a life-long love of bees.
David Sawyer MBE
David Sawyer volunteered his time to be the Roots and Shoots accountant from 1994, and a trustee from 1997, until his death in 2018.
David was an incredibly kind man who was awarded an MBE for his outstanding contribution to Roots and Shoots in 2017. The annual David Sawyer Memorial Prize is awarded to a student who shows exemplary kindness and compassion to others.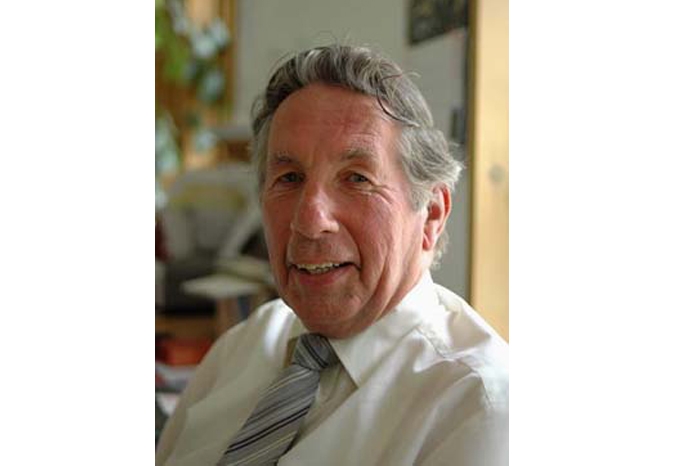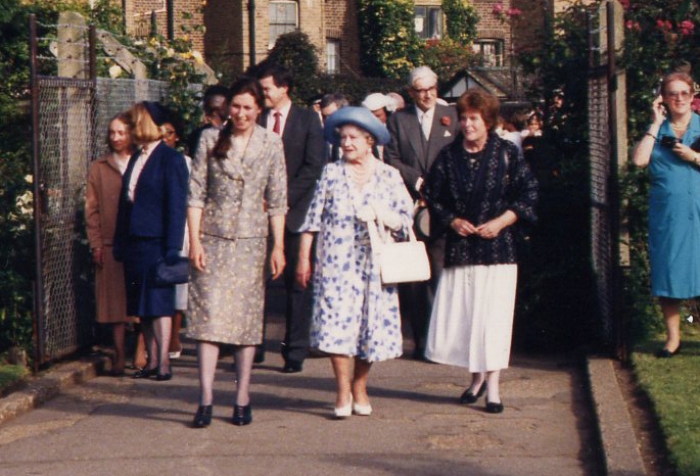 Elizabeth Parker
Elizabeth Parker (ne Burney) was the chair of Lady Margaret Hall Settlement in the 1980s - 1990s, who continued her support of Roots and Shoots right up until her death in 2018.
Elizabeth was a very generous benefactor who supported us in particularly difficult times.
Elizabeth is pictured next to HRH the Queen Mother with our Director Linda Phillips in 1988 during a royal visit to celebrate the opening of the Wild Garden.
Reen Pilkington
Reen Pilkington was an artist in residence at Roots and Shoots, who died in 2012.
Reen regularly collaborated with her close friend David, our environmental educator, to provide creative and artistic environmental education classes to local primary schools, inspiring pupils to learn more about nature.
Reen is pictured with a large sculpture of a microscopic water creature made with local children.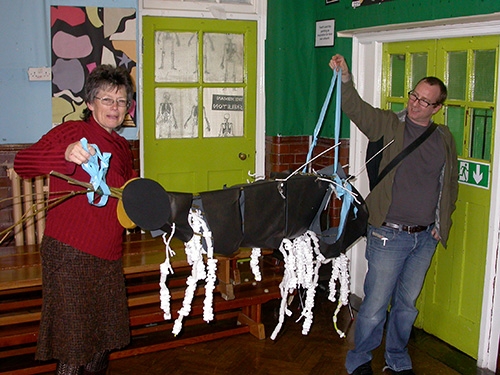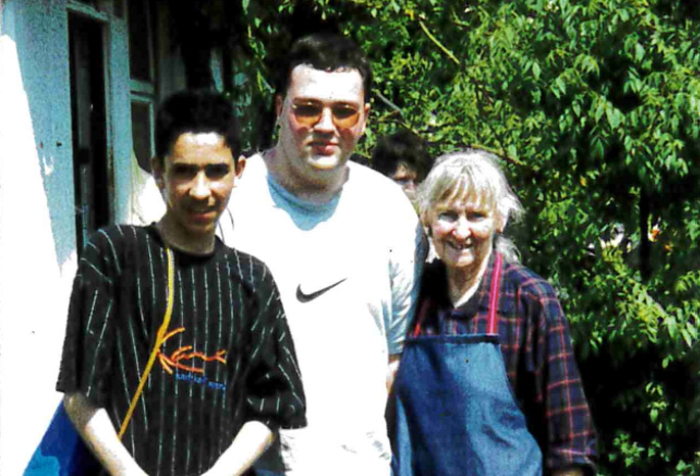 Beth Hibberd
Bett Hibberd was one of Roots and Shoots' first volunteers, and was a dedicated volunteer for 16 years until her death in 2000.
Her enormous talent as a plantswoman and florist helped define Roots and Shoots' green site, where she acted as a nurturing grandmother to many students, plying them with her delicious cakes and warmth.
A memorial garden was created in Bett's honour next to the New Roots Building, which still thrives today.