Roots and Shoots is based on a beautiful one acre site in Kennington, London SE11, with sustainably-run educational buildings set amongst a variety of green spaces, practical horticultural areas and gardens for wildlife. Roots and Shoots is proud to own the site, ensuring its long term safety and security for our charitable aims.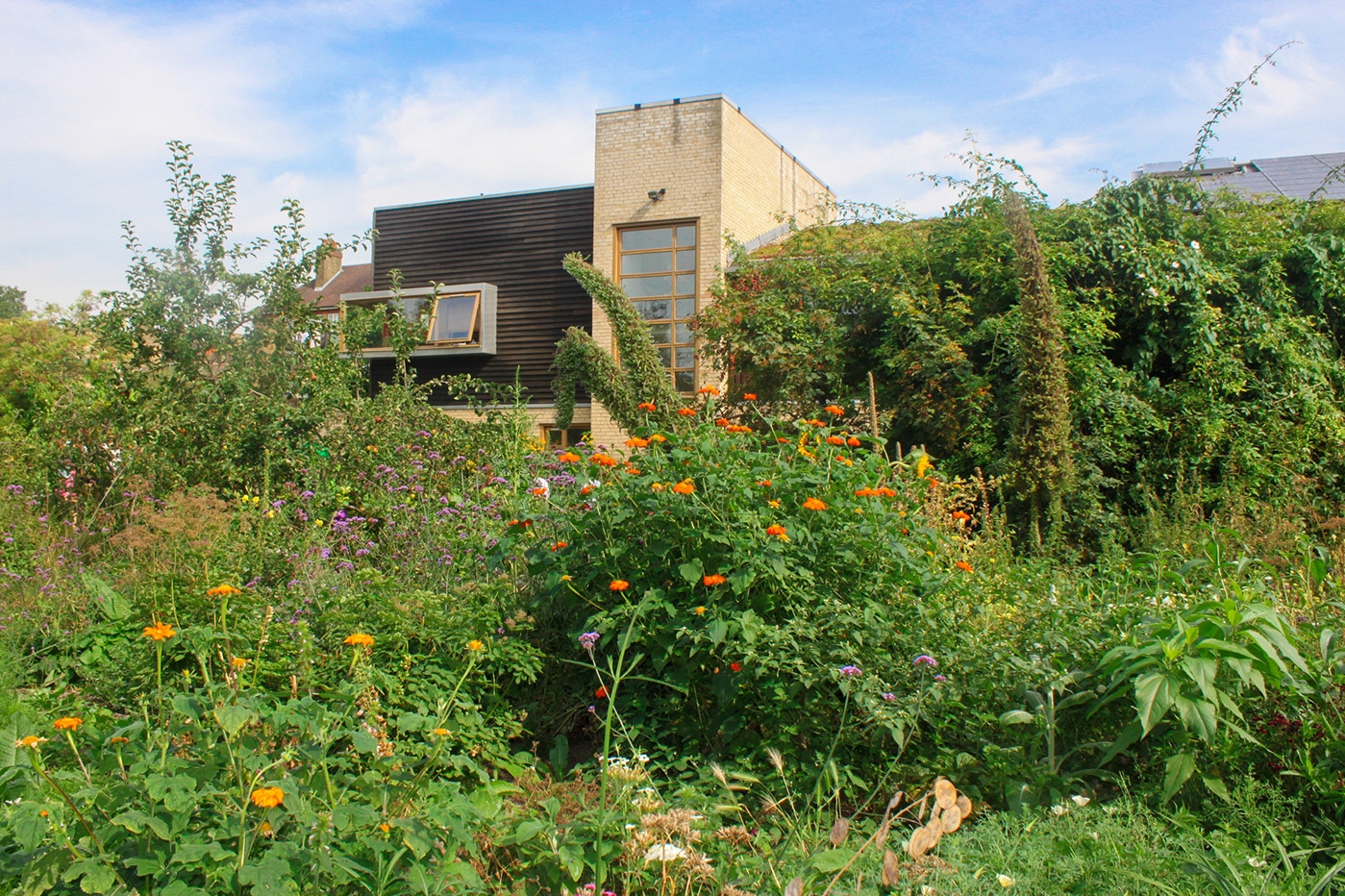 The Main Building
The Main Building is our educational hub, built in 2007 with sustainability in mind. It features a large main hall, three spacious classrooms, two offices, and a fully equipped professional kitchen. 
We hire out our main hall and meeting rooms to charities and not-for-profit organisations providing an affordable sustainable venue in the centre of London, which creates vital income that underpins our charitable work. 
The Main Building is clad in sustainably-sourced larch, fully insulated with three green roofs featuring flowering plants to support pollinating insects and solar panels which generate electricity. We collect rainwater from the roofs of every building to utilise across the site, and in the Main Building, rainwater is used to flush the toilets.
Read more about sustainability at Roots and Shoots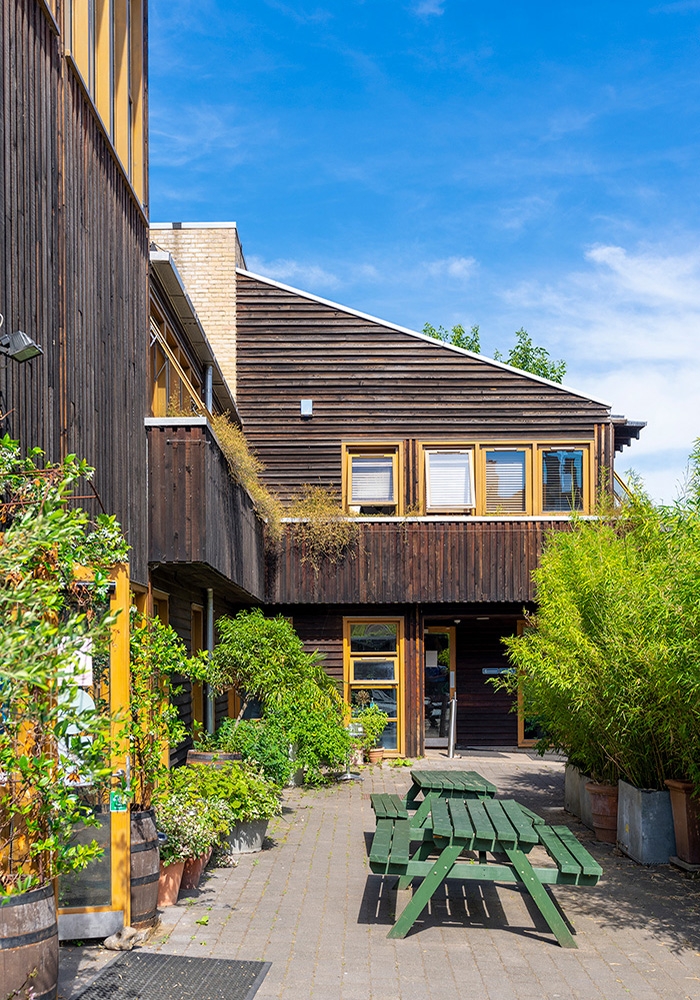 Adjacent to the Main Building is the Coach House, with two meeting rooms available for conferences, meetings and training, as well as a floristry classroom and a retail shop/vocational classroom where our own honey and work by local artists and our students can be bought. The Main Building and the Coach House are set in a sheltered leafy courtyard.
The Natural Roots Building
Across the site, the Natural Roots Building provides a centre for our environmental education, nature-focused exhibitions and other educational services.
As with our Main Building, the NRB was built with sustainability in mind, and is made of sustainably-sourced cedar. It is fully insulated and fully electric with rainwater harvesting systems in place which water our raised beds and flowering borders.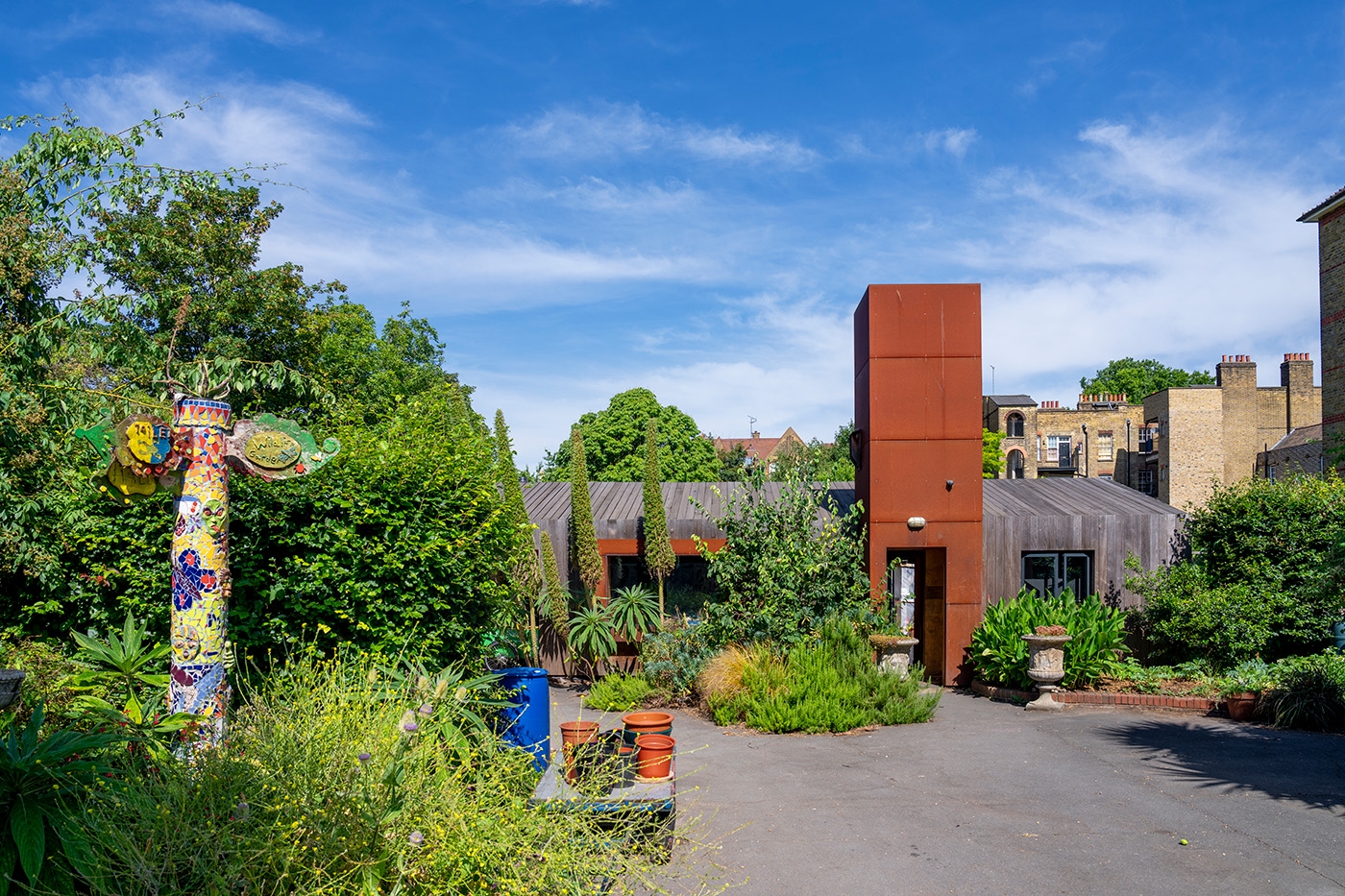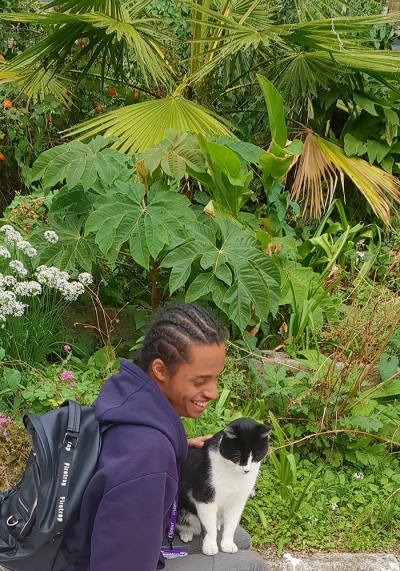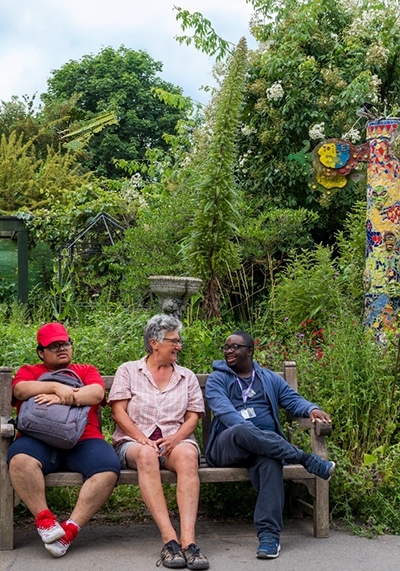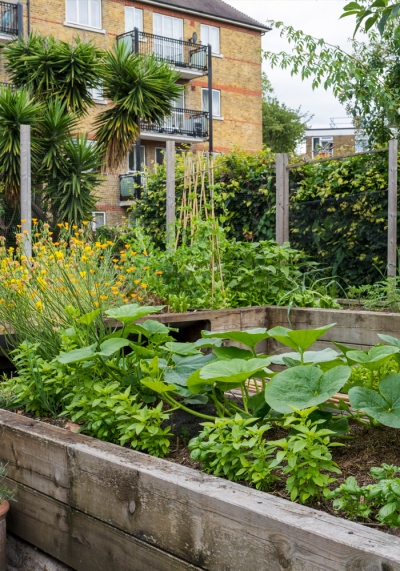 Green Spaces
Our site features a range of green spaces used for our Environmental Projects, as well as education and events. These include the half-acre Wild Garden, the open-for-all Bubble Gate Garden, a range of horticultural training areas, an outdoor courtyard by the main hall, and several other informal green spaces dotted around the site. 
Roots and Shoots has excellent horticultural training facilities: a plant nursery which includes a large greenhouse, three spaces with raised vegetable beds and planters, various flower borders, sections of the Bubble Gate Garden, and an off-site allotment. These facilities underpin all of our horticultural work, and enable us to run our Urban Growing and Pollinator Projects.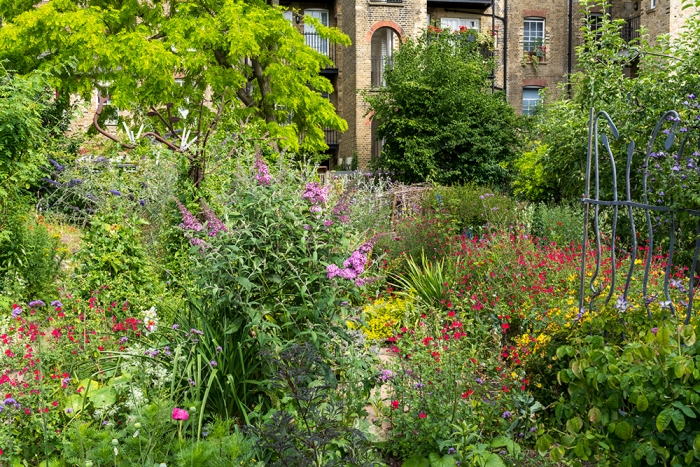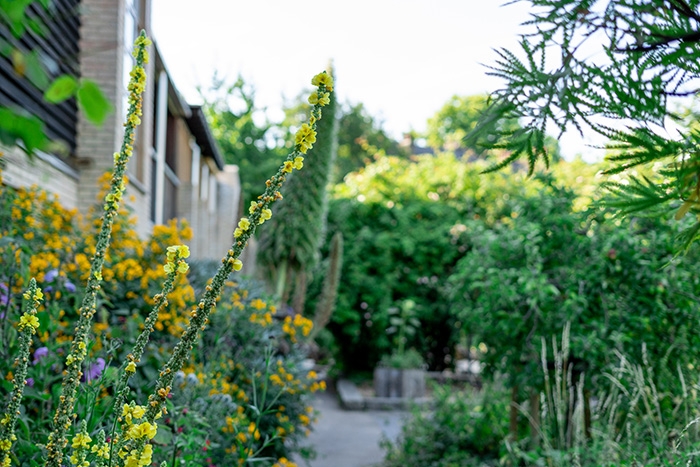 When Roots and Shoots first took control of the land in 1982, it was a derelict World War 2 brownfield site. Through determination, fundraising, community support and volunteer efforts the site has been transformed into a green oasis in the heart of London.
Read more about Our Impact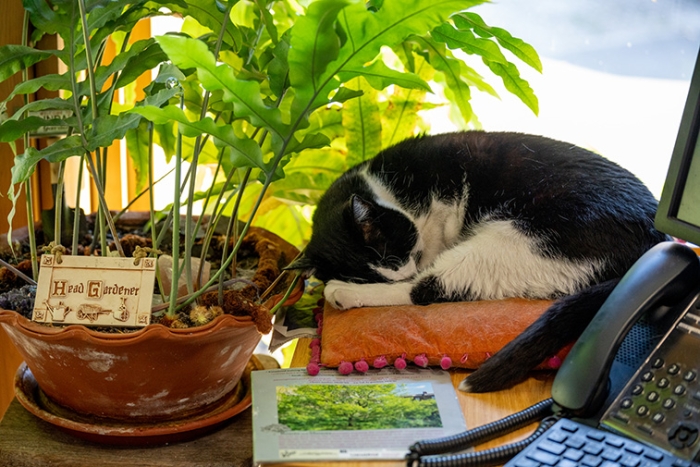 Feline in Residence
Since its beginnings in 1982, Roots and Shoots has always had a resident cat. Our cats have all been strays, sometimes feral, who found their way to Roots and Shoots and discovered that we are a very cat-friendly organisation.
Our current feline-in-residence is Eric, who arrived in 2014 and has now taken on the role of Chief Rodent Control Officer. Eric is a friendly cat who enjoys cuddles from students, staff and visitors, and spends most of his time on a velvet cushion in the Director's office.