In addition to the site at Roots and Shoots, our staff and Vocational Training students also work on horticultural projects in the local community. Horticulture students focus on maintaining community gardens to improve biodiversity in the local area, as well as growing flowers, vegetables and herbs.
At Lollard's Adventure Playground, students are creating a small area dedicated to growing vegetables. Students are also responsible for keeping the area weed and nettle free so that the local children can play safely.
Our students help maintain two small gardens in the education centre in Hyde Park's The LookOut. The gardens are centred around two bug hotels to encourage as much wildlife as possible. The gardens are planted with bulbs and plants for pollinators, and are maintained once every six weeks.
Other community gardens which our students help maintain are the Paper Garden,Beaconsfield Contemporary Art Gallery and St John's Church in Waterloo.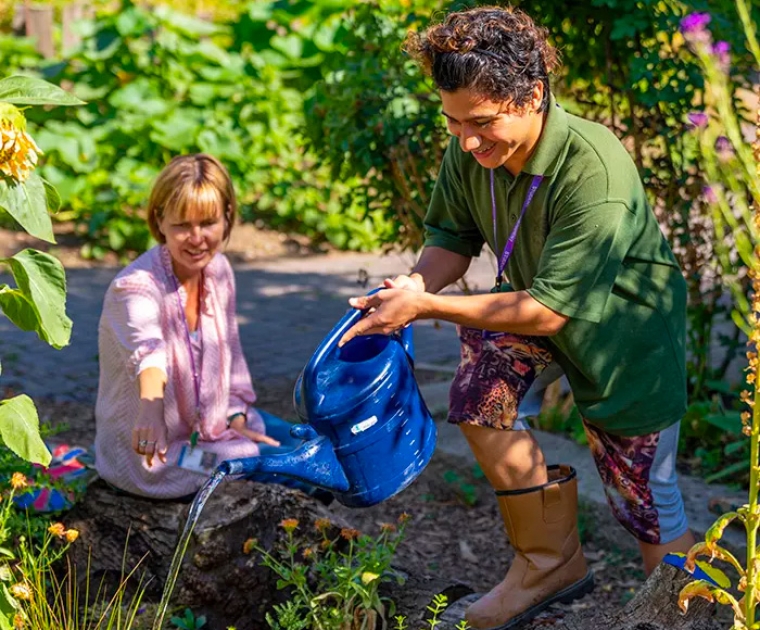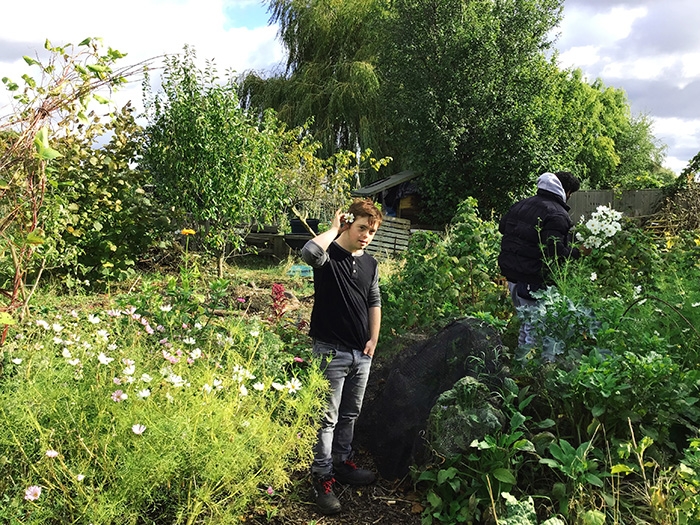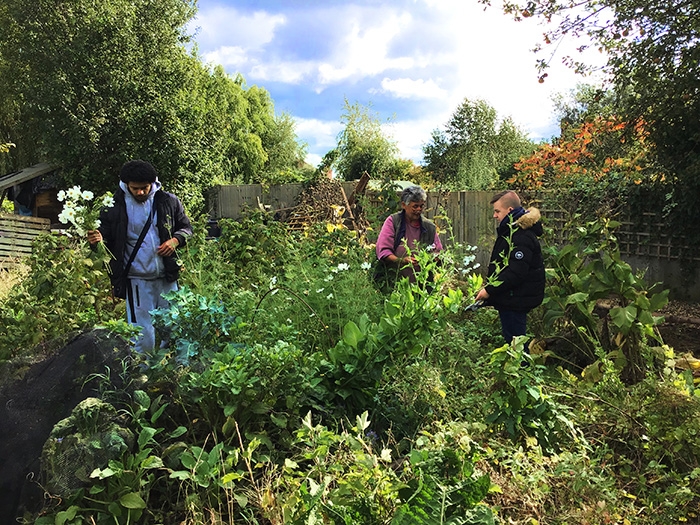 Rosendale Allotment
Roots and Shoots has maintained an allotment at Rosendale Allotment in South London since 2005, where it is used by our Pre-Supported Interns when they are not on work placements.
Just like at the main Roots and Shoots site, we use organic, no dig principles to garden at the allotment. A cut flower garden has been built by students to supply beautiful blooms and foliage for floristry students to use in their classes.
With the guidance of our talented gardener and qualified medical herbalist tutor, students also grow culinary and medicinal herbs at the allotment with the aim to develop a medicinal herb garden.
Firemaking and cooking are important parts of allotment activities and so we built a cob oven with help and advice from Cob in the Community and 'cooking shed' used for food prep. Students enjoy using these to make their own pizzas and other delicious dishes using herbs, fruit and vegetables grown in the garden.