Current projects we're fundraising for
We are currently focused on fundraising to improve our site and expand our team for education and for wildlife, so that we can best help our students, visiting schools and the community to connect with nature.
Building a New Horticultural Classroom
Our Horticulture course is very popular and the current teaching space is not adequate for the needs of our students, all of whom require extra support with learning. We are looking to extend the established Apple Barn, built in 2002, utilising an underused space which looks out onto the Wild Garden and the greenhouse.
The new classroom will have a number of benefits for our students:
A larger, purpose-built space for learning

WiFi

Eco-electric heating

Positioned in the heart of the gardens at Roots and Shoots with easy access to outdoor teaching spaces - and less mud in the main building!
Construction began in 2023, sadly with complications and delays. We're now fundraising to complete the building for 2024.
If you would like to help support this project, please make a donation. All donations are gratefully received.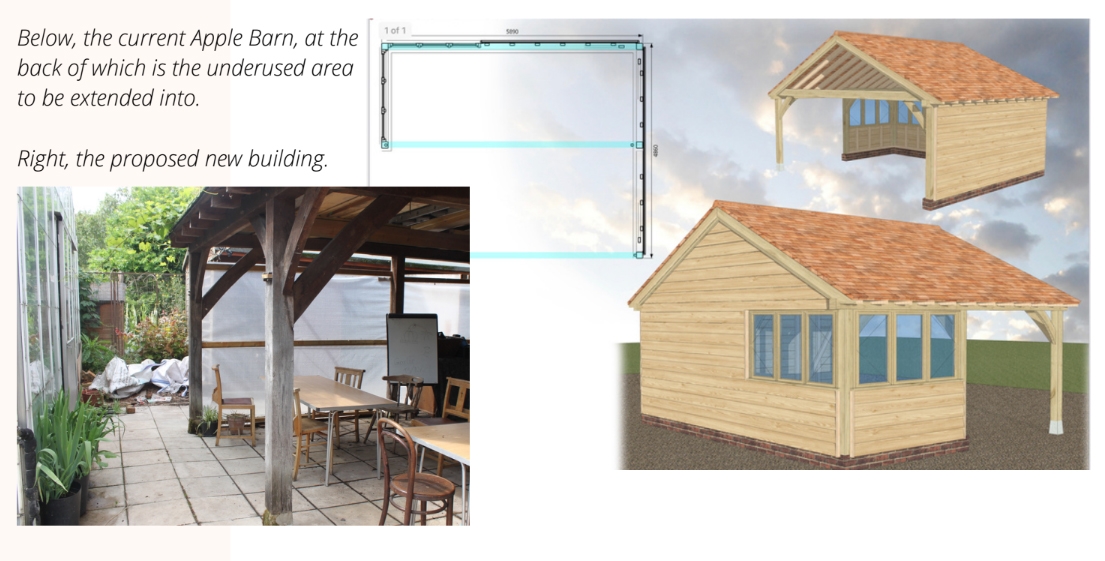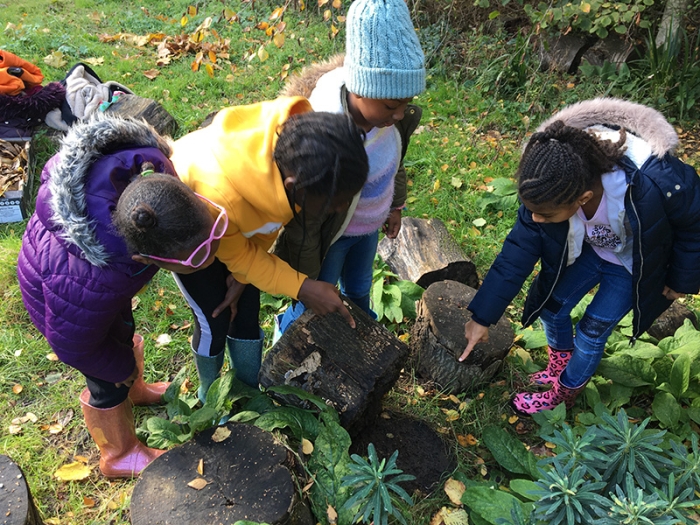 Expanding Environmental Education
From a derelict site in 1982, Roots and Shoots has grown to become a well-established and respected vocational training organisation with biodiverse wildlife gardens, offering a safe haven for both people and nature to flourish. We are an ideal organisation and site for people to reconnect with nature and learn how they can help urban wildlife in London.
Historically Roots and Shoots provided environmental education to local primary school groups, providing inner-city children with the opportunity to experience nature up-close. In recent years due to the pandemic and an end in funding we sadly had to halt this education.
In summer 2023 we organised several sessions with local schools which were extremely popular and successful, and we are now fundraising to bring it back more permanently with a new purpose-built space in the Wild Garden.
In addition to our own sessions, we plan to collaborate with national environmental organisations on activities, workshops and talks. Collaborative organisations include:
The Butterfly Conservation Foundation

The Bat Conservation Trust

Buglife

Lambeth Council Biodiversity Forum in collaboration with Lambeth Parks
If you would like to help support this initiative, please make a donation.