A key environmental project and part of our commitment to supporting biodiversity, is our established Urban Growing programme. This includes Urban Vegetable Growing, the Pollinator Project, and plants grown for sale at Open Days. Urban Growing is headed by our expert gardener, with help from our students and both individual volunteers and groups of corporate volunteers. 
Roots and Shoots has excellent horticultural facilities for urban growing: a plant nursery which includes a large greenhouse and cold frame, three separate vegetable gardens with raised beds and planters, and a local allotment. 
We are proud to be an example of growing success in difficult urban conditions. Roots and Shoots is based on an ex-industrial brownfield site, which in many places is polluted and so often traditional cultivating methods are unviable. We only have 6 inches of usable soil in many of our green spaces, so we have carefully adapted our growing and developed a range of horticultural methods to counteract it including raised beds, heavy composting and growing in containers. Our methods are very successful, and you would hardly know that the underlying ground is so poor when you visit.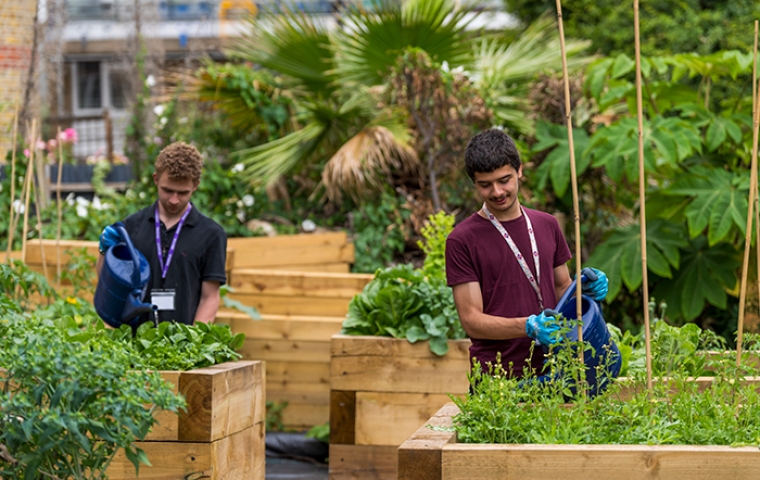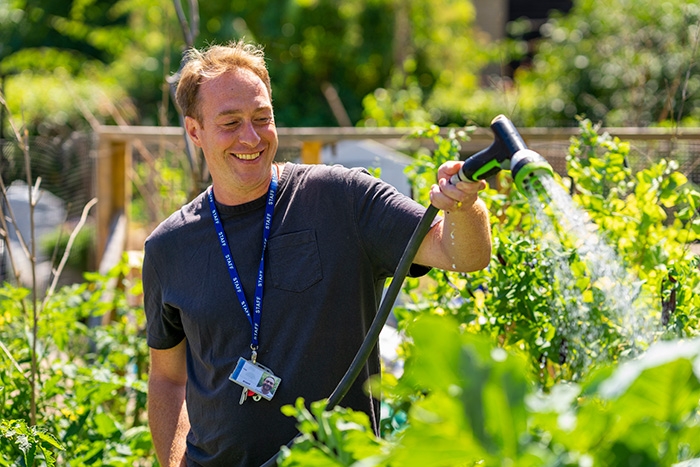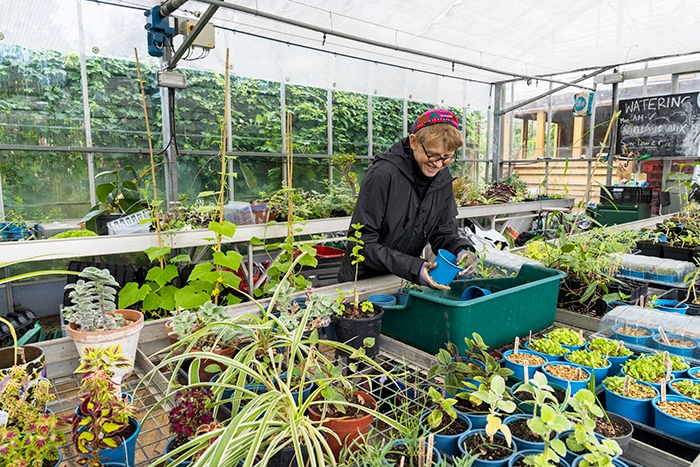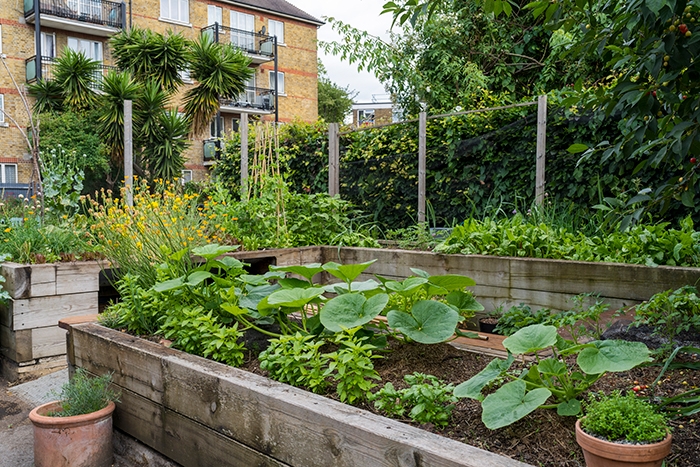 Urban Vegetable Growing
The Urban Vegetable Growing initiative shows how vegetable growing can take place even in small spaces in central London. We have three vegetable gardens at Roots and Shoots with raised beds, one of which is exclusively used by The Grounding Project. All the produce in our vegetable gardens is grown without chemicals. It is picked by our chefs and catering students for use in venue hire catering, cookery lessons, and for outdoor cooking sessions with School Links groups. Seasonally, we grow plants and herbs to sell in our shop and at events.
Our vegetable gardens are used as an educational resource by our students, their families and school groups, to teach young people about horticulture, growing and the wider food chain including invertebrates, worms, ladybirds, bees, butterflies, and pests such as slugs and snails, and how to manage pests without poisonous chemicals.
All our on-site plant waste and food waste, plus horse manure from our neighbourhood horse, is turned into compost for our urban growing. This environmentally friendly no-dig approach is an example of closed-loop growing, as it recycles natural materials and promotes healthy biodiverse soil. We are also Garden Organic Seed Guardians - we sow seed from Garden Organic's heritage varieties and send back the seed from our harvest, so old, heritage breeds are kept in use.
We grow a wide variety of vegetables, herbs and ornamental plants. Our growing has already been affected by the changing weather and seasons caused by climate change, and so we are constantly trying new plant varieties to see what thrives on our site.