The Wild Garden is at the core of environmental education at Roots and Shoots, providing a beautiful green oasis for nature and people alike to enjoy in the heart of the city.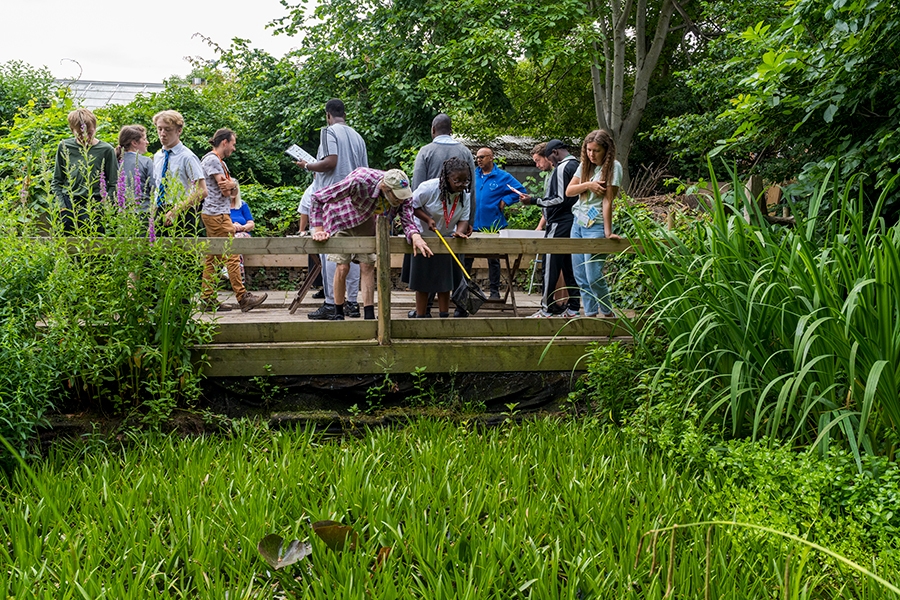 The Wild Garden features diverse habitats for our endangered native invertebrates, amphibians, reptiles, birds and bats. It includes a pond, a wildflower meadow, nectar-rich flower beds, trees, two honey bee hives, and much more. We use a range of gardening techniques to create shelter, food and enrichment for wildlife and increase biodiversity in the Wild Garden. All of these techniques can be used as an exemplar to replicate across urban areas, to increase biodiversity and create a beautiful garden for people to enjoy along with nature. 
Our teachers use the Wild Garden for regular environmental education sessions where students can observe invertebrates living under logs, amphibians in the pond, make bird feeders and watch for visitors, identify trees and plants, and learn about how flora, fauna and fungi all work together in an ecosystem. The public can access these sessions via our community open days, and we are currently fundraising to expand our environmental education programmes to visiting local primary schools.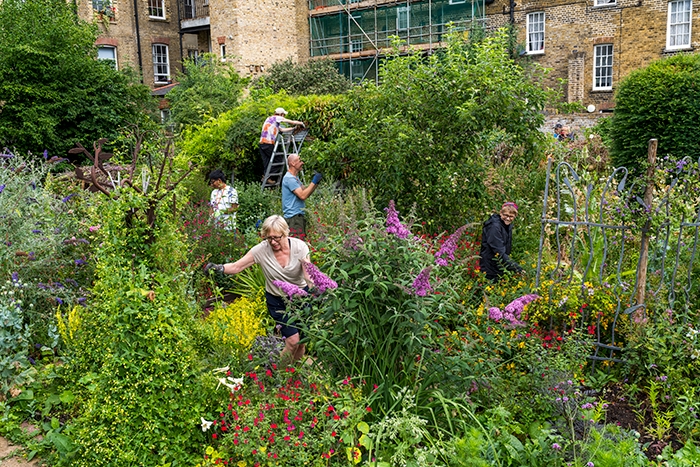 The Wild Garden is managed by horticulture staff and a team of dedicated volunteers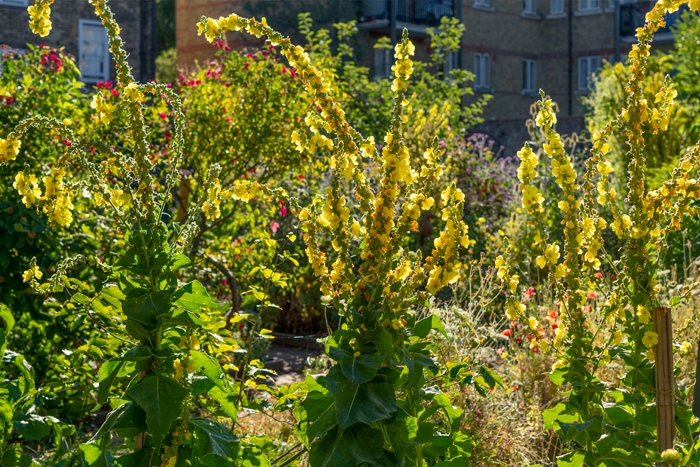 We run the Pollinator Project in the Wild Garden to support nectar-loving insects
The garden is home to many species of wildlife, including a variety of insects like emperor dragonflies, long-winged coneheads, hummingbird hawk-moths; amphibians and reptiles including common frogs, smooth newts and slow worms; garden birds such as robins, tits, chaffinches, magpies, and sparrowhawks; and resident mammals include pipistrelle bats, a family of foxes and quite a few naughty squirrels.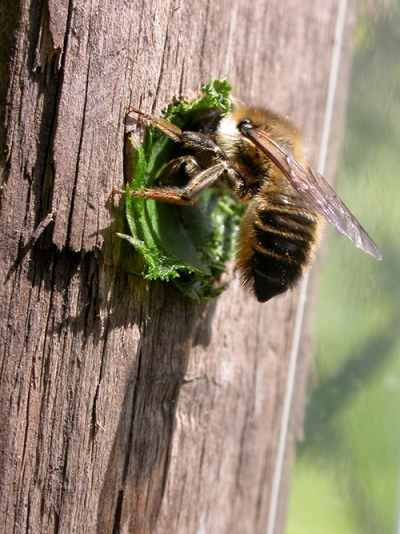 A leaf-cutting bee makes its home in our of our bug hotels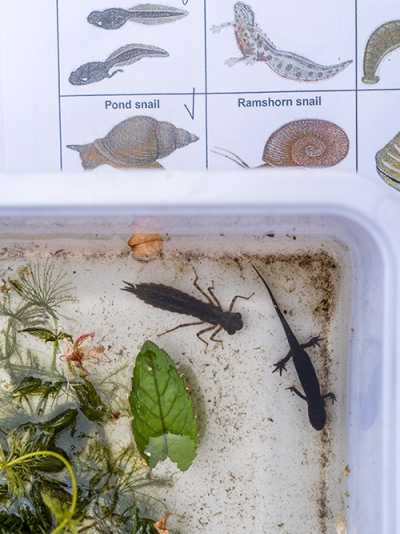 Our pond is full of critters like smooth newts and dragonfly larvae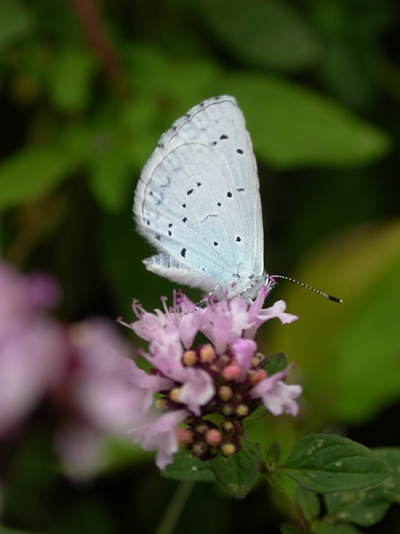 A Holly Blue butterfly drinks nectar in the garden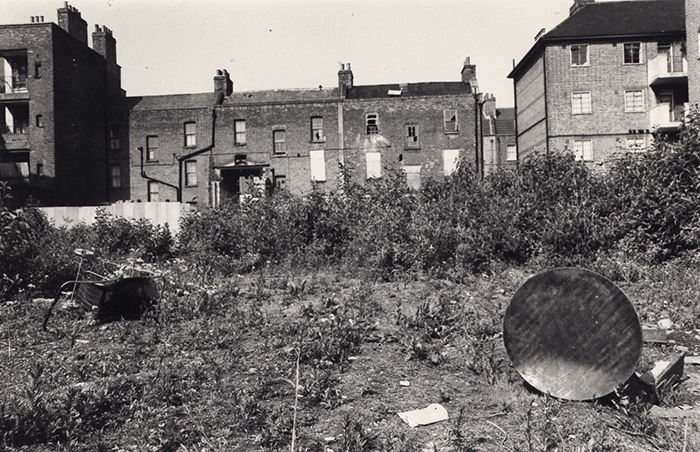 An Industrial History
During World War 2, the land the Wild Garden sits on was a Meccano metalwork factory, making fighter aircraft parts for the allies. It later became garages, and then an abandoned fly tipping site.
Roots and Shoots took on this land in 1986, and began the hard work of transforming the derelict site full of rubble, waste and toxic soil into a beautiful garden for urban wildlife. 
Read more about the history of the Wild Garden
The Apiary
In addition to supporting wildlife, we also keep two honey bee hives in the Wild Garden. The hives are managed by our local beekeeper, who also provides educational classes on bees, beekeeping, honey-collecting and candle-rolling to students and the public at our events. You can buy honey from our hives collected by our beekeeper at our on-site shop. Our display hive was built in 2022 in memory of Corrine Edwards, an artist and friend of Roots and Shoots who loved bees.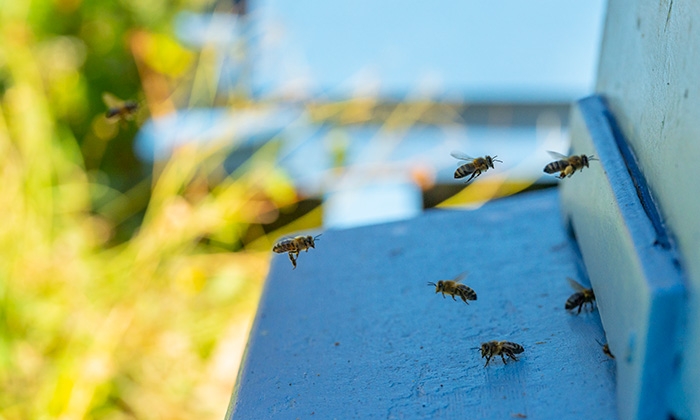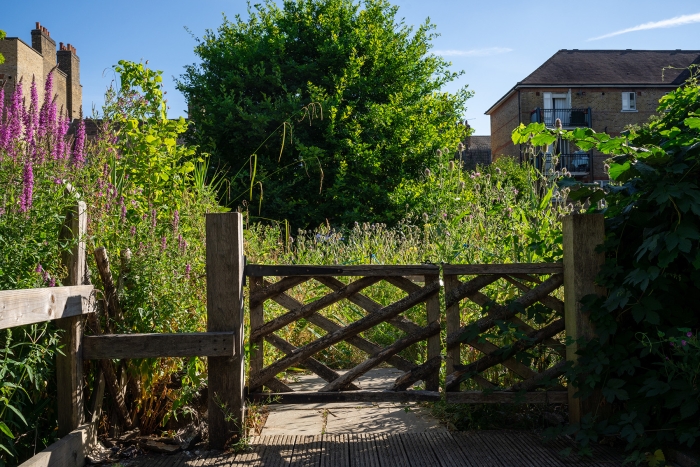 Visit
Visit the Wild Garden and get inspired to garden for wildlife in your own garden or balcony. The Wild Garden is open from Mon-Fri 10:00 - 16:00 but an appointment is necessary, as we often have schools and other educational activities going on in the garden. Please call 020 7587 1131 or email office@rootsandshoots.org.uk before your visit.
We have Open Day events in Spring and Autumn, as well as other nature-focused events where you can visit our Wild Garden as part of your ticket Click here to see our Calendar and What's On.
Our site, gardens and growing are invaluably supported by both Individual Volunteers and groups of Corporate Volunteers.