Wild Garden Habitat: Flower Beds
One of the key habitats in the Wild Garden are our flower beds. The flower beds are part of the original design of the Wild Garden which was developed from an abandoned fly-tipping brownfield site in the mid-1980s by staff and students into a garden, and opened by the Queen Mother in 1988.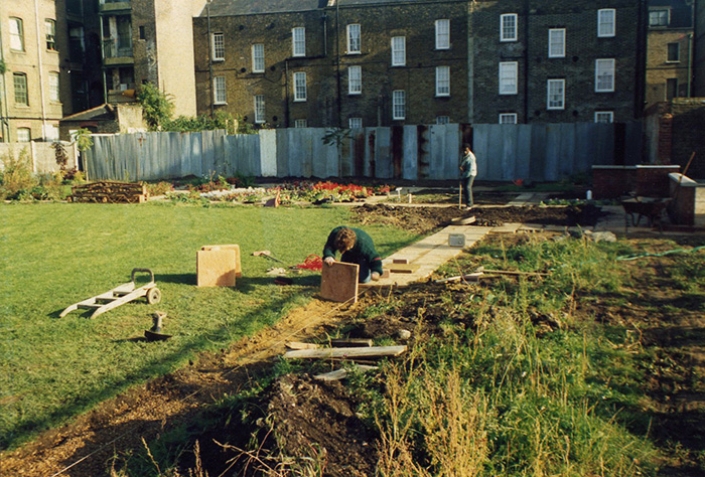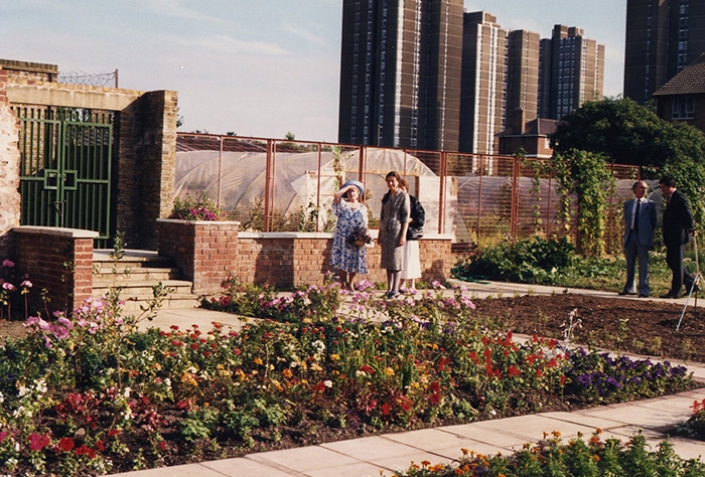 The flower beds are a key part of our Pollinator Project, which is an initiative to provide and enhance the established habitats and nectar sources on our site for pollinating insects like butterflies, moths, and many species of bee. This means that our flower beds are not just beautiful, they're also actively supporting our native wildlife. 
Our flower beds planting is inspired by Great Dixter, whose biodiversity audit published in 2019 showed that their flower beds were the most biodiverse habitat in their very nature-rich gardens. The key to Great Dixter's flower bed success was their long season of flowering plants, which acted as a reliable nectar food source throughout the year.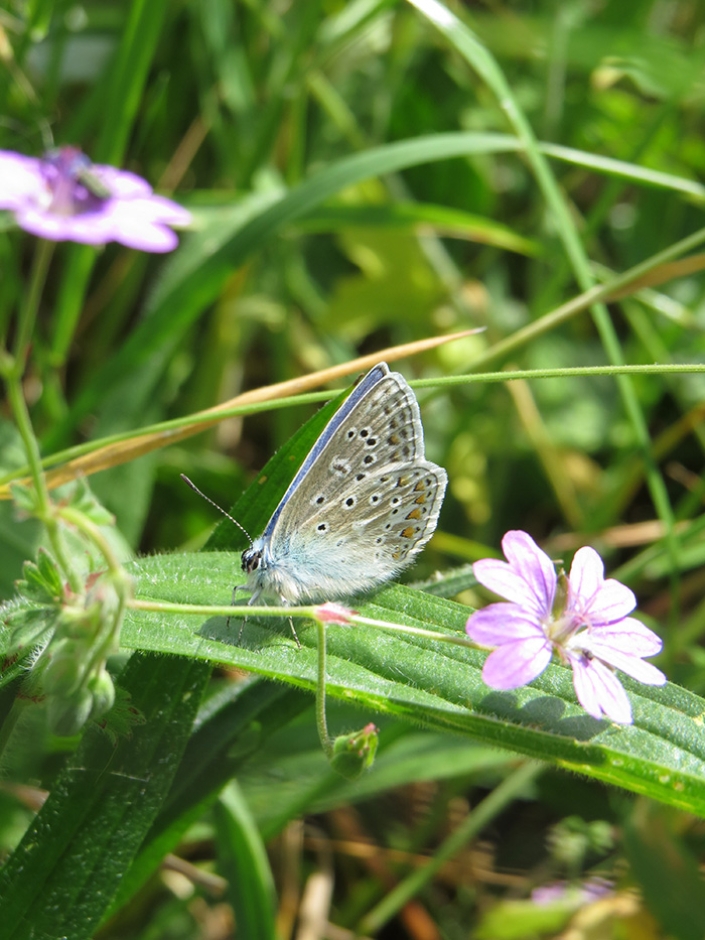 Some of the pollinating insects we support in the Wild Garden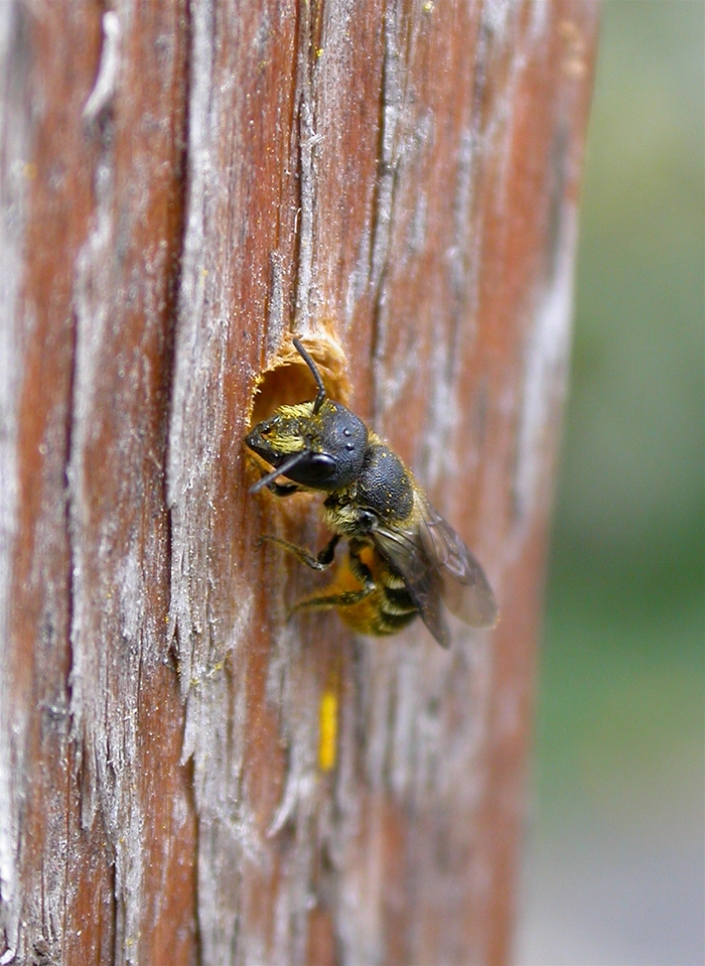 At Roots and Shoots we want to support urban wildlife and strengthen their numbers, and so we decided to replant our flower beds to help pollinating insects thrive. Pollinating insects are particularly important as they pollinate plants, enabling them to reproduce and grow fruit and seeds, and we rely on them in agriculture to grow a lot of our food. Pollinating insects are also a food source themselves for birds, frogs and many other animals which live in our Wild Garden. 
We began the work of renovating our flower beds during the pandemic when we could only work together outside. Before we could plant them up, we had to do lots of preparatory gardening to prepare the beds, which over several years had become significantly overgrown. 
In an effort to let more light filter down onto the planned borders there was a lot of tree work which needed to be done. Dead wood was removed from some trees, and a few were taken down completely. This was managed sustainably, with the wood providing woodchip and logs that we used for structure, habitat for beetles and opportune seating. Repurposing, reusing and recycling are essential aspects of our closed system approach to gardening at Roots and Shoots.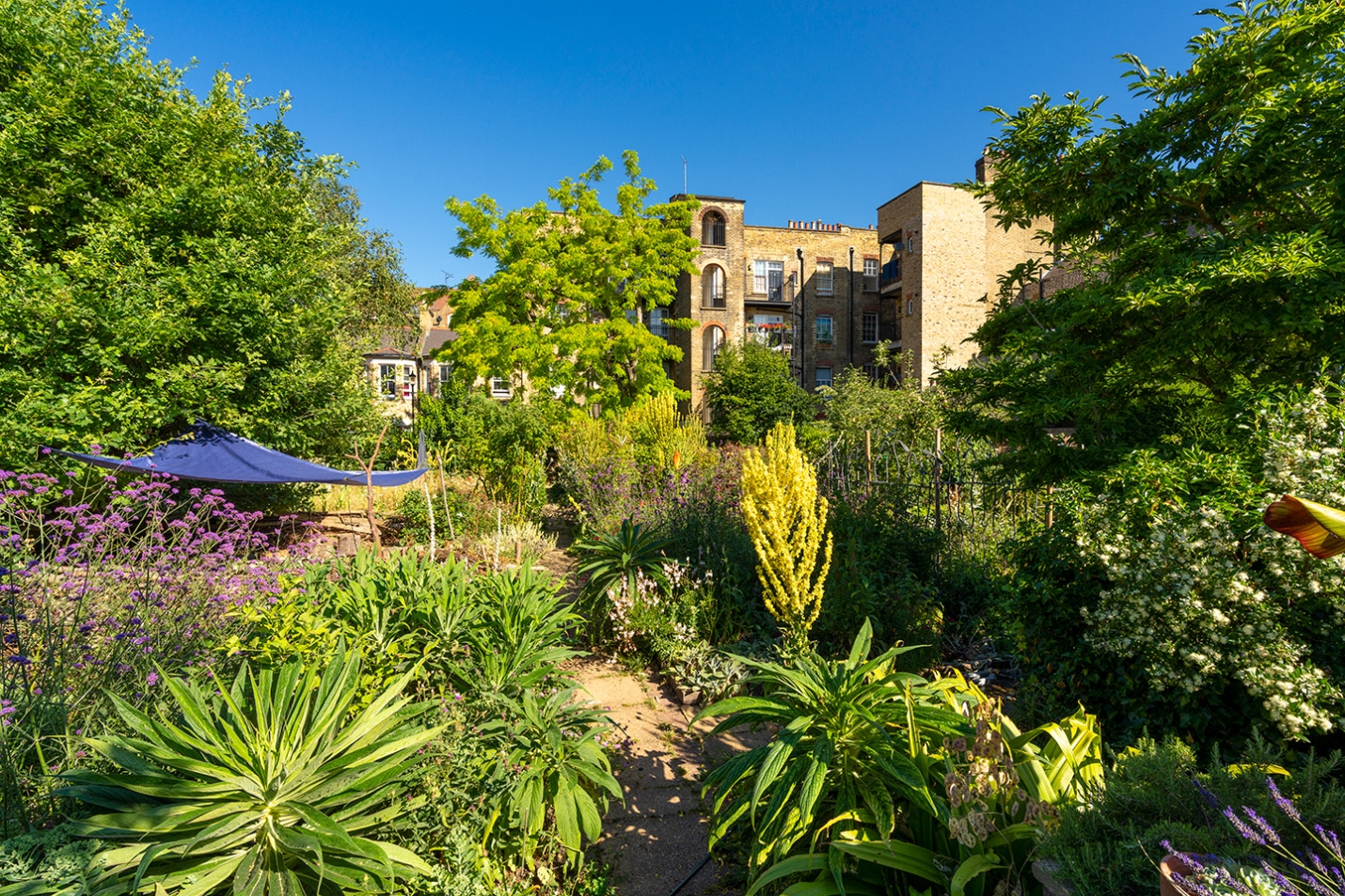 Over the winter more prep work was done - weeding and cutting back, removing unwanted plants and uncovering lost paving, returning to the original garden design from the 1980s and making space for pollinator-friendly plants across the seasons. We then mulched all of the flower beds heavily, with our own homemade compost, which helps retain moisture in the soil, providing extra resistance for our plants during heat waves caused by climate change.and reducing erosion from wind. 
Our greenhouse, cold frame and gravel beds are the workhorses which are used throughout the year. In Autumn and Spring lots of plant seeds were sown in the greenhouse and cuttings were taken and propagated. Pollinator plants we raised for the flower beds include varieties of Salvia, Eryngium, Vebascum, Echinops, Achillea, Verbena bonariensis, rare species of Roses, Oxeye Daisy (Chrysanthemum leucanthemum), Foxglove, Dianthus, Lynchis, Cosmos, Loosestrife, Zinnia, Tithonia, Dahlia, and Sweet Peas.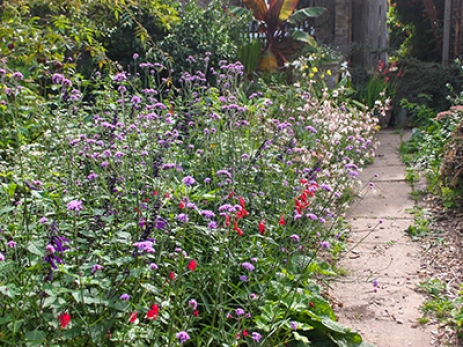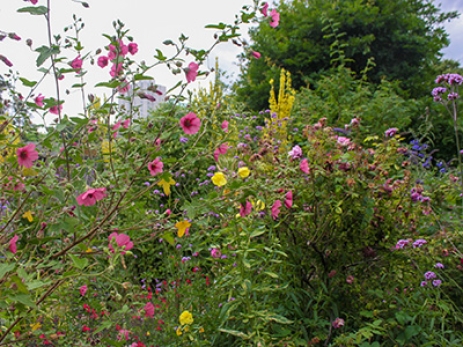 We sow fresh saved seed where we can, otherwise sourcing plants from specialist nurseries - opting for bare root when possible. We sow our seeds right into June and only stop in July and early August. We've found that some annuals and biennials such as Wild Carrot (Orlaya and Eschscholzia (california poppies) are stronger if autumn-sown. 
In 2022 the flower beds looked fantastic, and we noticed many more pollinating insects than previous years. However, there's always a list of endless jobs to tackle, particularly after the extreme weather of Summer 2022, and prolonged cold snaps of this Winter. In the particularly cold weather of Winter 2022-2023, we lost a few (what we thought were hardy) plants like Salvias and many of our iconic Echiums which for many years have thrived in our warmer London microclimate. Along with replacing these plants across our site, there are still spaces in the Wild Garden flower beds which need developing, mulching and weeding to do, as well as some changes where plans haven't quite worked as we'd thought.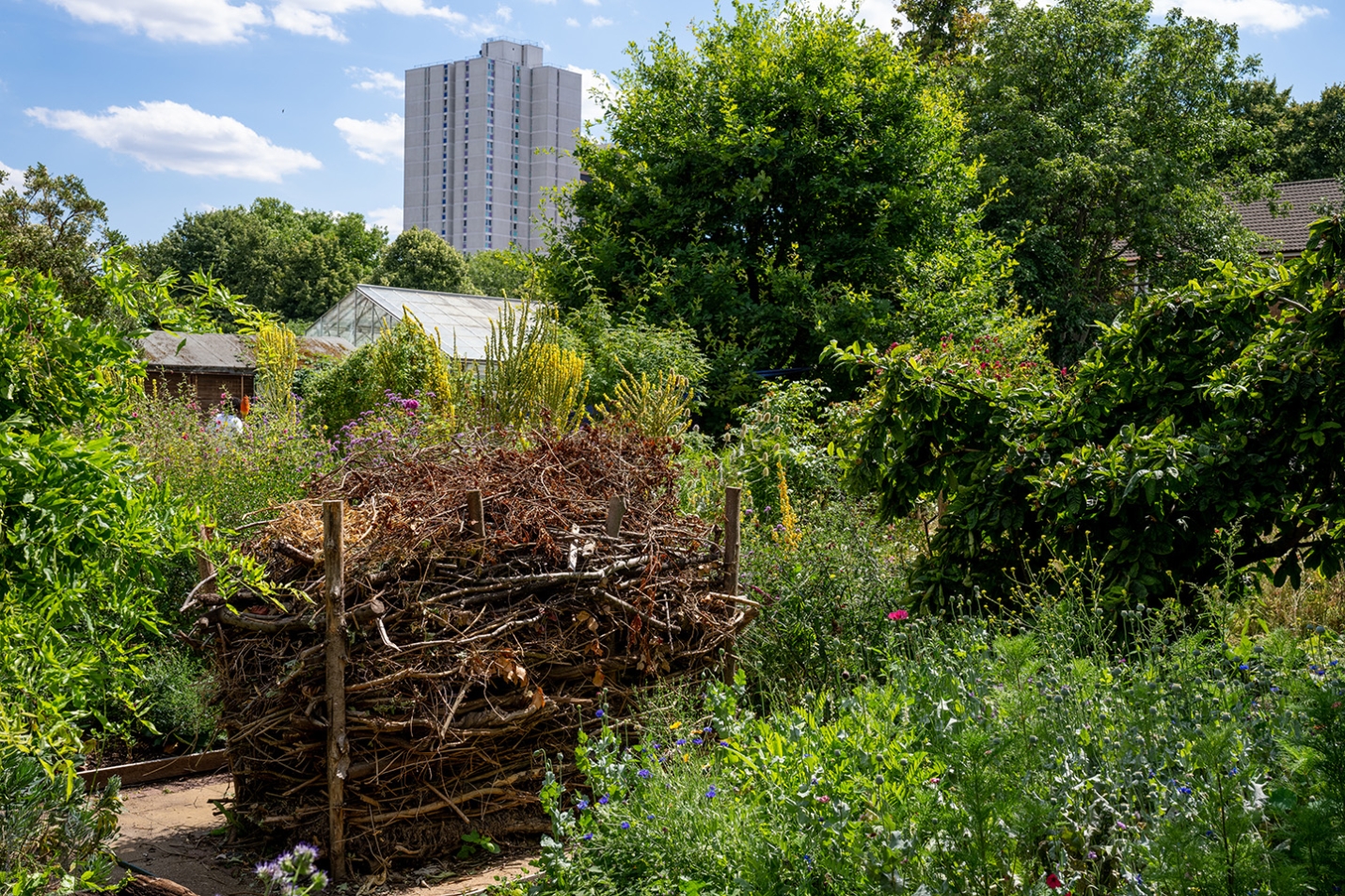 A gardener's work is never done, but every year's challenges bring fresh ideas, inspiration and opportunity in the ever-evolving Wild Garden at Roots and Shoots.
Find out how you can visit here